INDUSTRIAL AUTOMATION
PALLETISING
SOLUTIONS
At IMASD, we create solutions that guarantee a secure endof-line, palletising the products of our clients perfectly.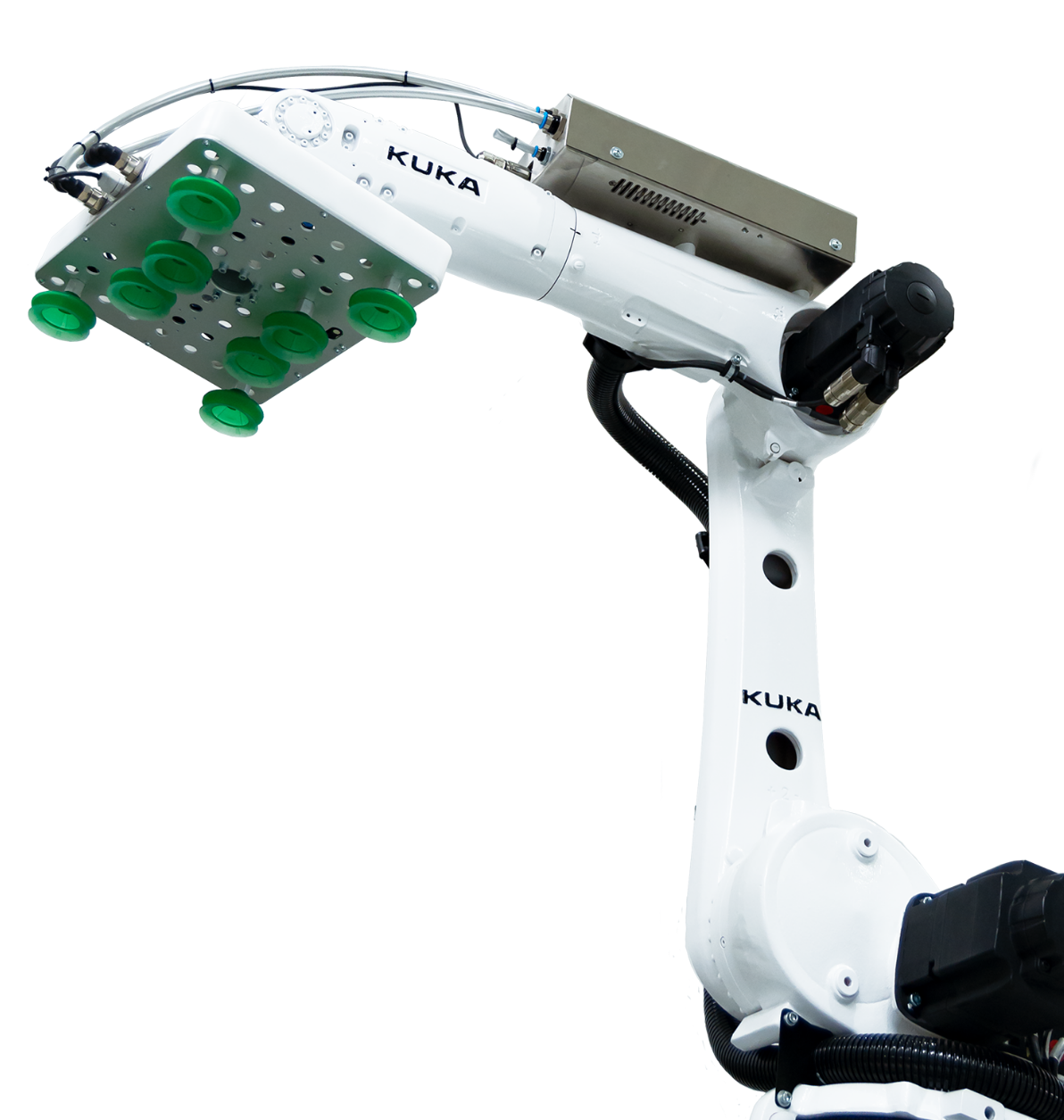 Compact Palletiser
Highlights
EASY OPERATION
COMPACT
PALLETISER
Palletises boxes weighing up to 16kg at 9 cycles/minute* (15 boxes/minute) without forgoing its high level of functional and operational security.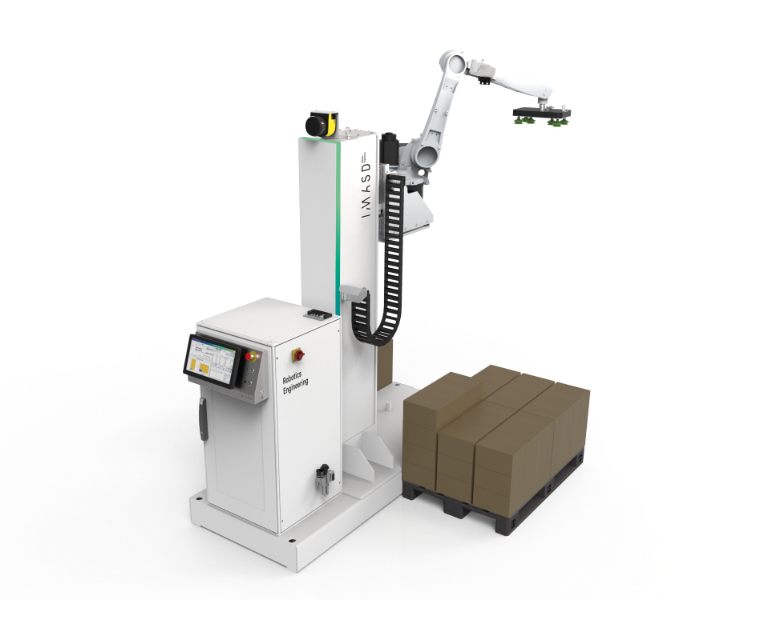 PAL·LOGIC FREEWARE
Developed by IMASD Robotics Engineering by and for our
solutions, guaranteeing optimal performance.

To carry out pick and place, packaging and palletising tasks.

User-friendly, simple and intuitive graphic control interface.

With different pre-configured, ready-to-operate work modes.
Operating parameters may be customised by the user.
Our palletisers have a wide range of grippers, created exclusively for our engineering equipment, which are interchangeable with one another, vastly increasing the modularity of our solutions. Its light weight ensures a consistent high pace, while greatly increasing the possibilities of palletising different types of boxes and products.