PALLETISING SOLUTIONS
PAL·LOGIC FREEWARE
At IMASD Robotics Engineering we have developed Pal·logic, our freeware which is used to easily carry our pick and place, packaging and palletising tasks and which can be implemented quickly.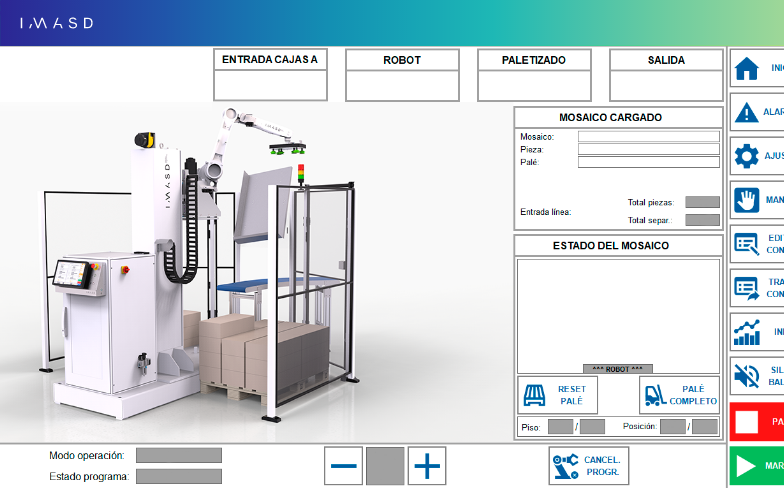 Created by and for our solutions
Our palletising solutions are ready to perform immediately, since the trajectory of the robots used for our solutions is generated automatically without programming by the user, who may choose the work modes and adjust the operating parameters.

Graphic control interface.
The graphic control interface is user-friendly, simple and intuitive. It is also totally configurable, so the end user only has to input the necessary parameters to carry out the various palletising tasks without any additional programming.

Diverse tasks.
Pal·logic offers the possibility of carrying out pick and place, packaging and palletising tasks.
Intuitive palletising freeware
In just a few steps, Pal·logic enables a fast and intuitive configuration of palletising without programming from the user.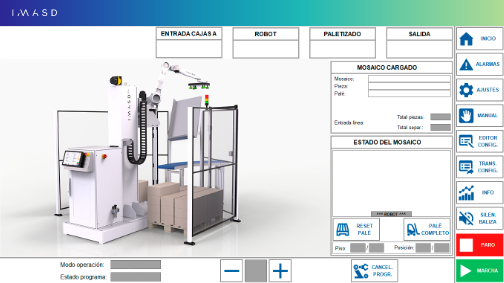 1 Know the complete status of the palletising cell from the home screen.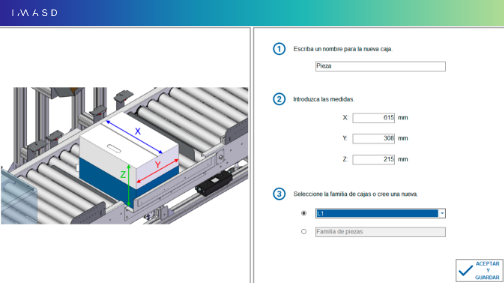 2 Create different types of boxes, grouping them by box families or by clients.
3 Create diverse configurations. These are the different patterns in which the boxes are placed on the pallet deck. We can also group them by families or associate them with a specific client.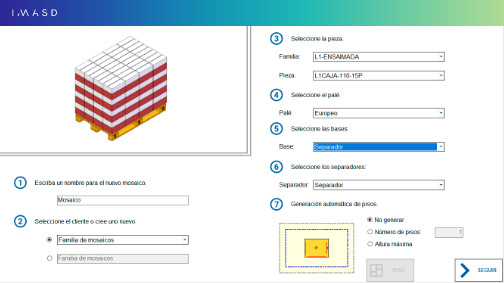 4 Configure different types of palletising
in an easy and automated way.